Ann Toran
Ann Toran, is a native Manhattan born New Yorker. While performing as a ballerina with The Croatian National Theater in Zagreb, Croatia, Ann sustained a major back injury that was considered career threatening. The therapeutic regimen she was given was Pilates based.
​
Although Ann stopped her performance career 30+ years ago, she continues to perform daily in the Pilates studio as both a Master Pilates teacher and perpetual student! She and her husband, Chiropractor Errol Toran, have dedicated themselves to making the Pilates reformer affordable and available to everyone at their two Pilates Reforming New York locations in Manhattan.
​
Ann is PMA Certified and continues to further her Pilates education by attending several conferences annually, as well as through study with various Pilates educators. Ann completed the Pilates Master Mentor Program with Pilates Elder Lolita San Miguel in November of 2011 and is now considered a Second Generation Pilates teacher. She has been certified by Polestar Pilates in the Reformer, Mat and Studio (all apparatus) certifications. Ann joined Balanced Body Education in 2008 and is a Balanced Body Master Teacher and conducts Pilates Teacher Training at her Pilates Reforming New York 38th St studio. Pilates Reforming New York is a designated Authorized Balanced Body Training Center.
​
Prior to her teaching for Balanced Body, Ann began her teaching career as an Educator for Polestar Pilates Education.
Errol Toran, D.C.​
​
Dr. Toran (a Manhattan born New Yorker) began his practice in 1986, providing chiropractic and rehabilitative care to athletes of all disciplines, performers in all areas of theater, as well as New Yorkers working in all forms of office environments.
​
Pilates has been an integral part of the consistently superior outcomes of his therapeutic and rehabilitation protocols. From working with the athletes, he learned how beneficial regular training and body conditioning are to performance.
​
The simplicity of Pilates movements as well as the minimal equipment demands made Pilates a superb training choice. Dr Toran was able to incorporate Pilates principles into the rehabilitative programs of his patient's active care and then in their home programs. The performers were able to take their healthcare management on the road across the country and around the world.
​
He found that his patient base, the athletes, dancers and regular folks returned to work faster and were less prone to future injury. Dr Toran and his wife Ann have spent the last two decades fulfilling their mission of making Pilates "Affordable for Every...body!!!".
​
Their company, Pilates Reforming New York, was opened in 2002 incorporating a revolutionary business model providing Group Reformer Classes. Dr Toran is also a Balanced Body Educator, teaching Anatomy to Pilates teachers around the world.
Pamela Alimurung
A native New Yorker and recently back from 10 years in Hong Kong, Pam's enthusiasm for Pilates began in 2012 when she took her first Reformer class at Pilates Reforming New York. At that time she was in Business Development and Sales within the Supply Chain industry.
While Pam had many adventures in Hong Kong, her greatest was in 2018 when diagnosed with ovarian cancer. Through the loving support of her husband, family and friends, Pam recovered from 2 surgeries and 6 rounds of chemotherapy. A month after her last chemo infusion, she got back on the reformer. With a new perspective on life and the help of Pilates to heal her mind and body, Pam left the corporate world and began STOTT Pilates instructor training in Hong Kong in 2019.
Pam is an intuitive, precise and positive teacher. Expect her instructions to include useful imagery and concise explanations all done with a big smile and a few laughs. She firmly believes Pilates is for every BODY and every ONE. Her inclusive classes are fun, dynamic and will appropriately and safely bring each client to their individual edge. Pam's goal is to help you create mind-body connections which will draw out your strength and confidence. Her favorite moment in class is when you do something you thought you could not do. Pam's favorite ab exercise is laughing!
Jo Chung



Josephine is a competitive runner and cyclist since her teenage years, she started looking for auxiliary training methods that would give her a competitive edge and help her recover faster from injuries. She found Pilates and became a certified Polestar Pilates teacher in Hong Kong and has been teaching for almost 10 years in Asia.

She returned to New York in 2020 to pursue her Pilates career and continue education with Polestar educators in NY. Josephine is also a Yoga teacher emphasize on alignment- based teaching. With her well-rounded repertoire of training discipline, Josephine thrives on connecting with her clients, keep them motivated in Pilates practice by focusing on alignment details. She is looking forward to sharing her passion with PRNY clients.
Kelly Collins
​
Kelly began her Pilates teaching career in 2015, but had been a Pilates practitioner for many years prior. Coming from the dance and theatre world, Kelly's love for movement instinctually led her to Pilates. She completed her Pilates training and certifications through the Pilates Academy International at Pilates on Fifth.
Kelly strives to make her classes challenging for varying levels of Pilates experience. While making every client confident with form and technique, it is not uncommon to experience laughter and fun in her classes.
She became a mother during the pandemic, which has brought out a more nurturing side to her teaching style. Her goals are to create a welcoming atmosphere and making sure every client is being pushed towards their goals. Kelly is incredibly excited to join the Pilates Reforming New York team!
Robynn Delin
Being a true New Yorker Robynn was trying all forms of exercise. She was introduced to Pilates Reforming New York shortly after Ann opened the studio ten years ago and has been attending classes ever since. A marketing executive who sat in front of a computer much of the day, Robynn was looking for a form of exercise she enjoyed and could stick with. What she found was much more - a key to a healthier lifestyle.
After years of talking about become a Pilates instructor, Robynn took the plunge and did it! She believes that Pilates is the best practice for not only young bodies, but older bodies as well, and a great tool for strengthening, toning and preventing injuries. She is thrilled to be part of RPNY.
Richie Mastacusa
Richie grew up in Boston MA and began training to be a professional dancer at age 6. He graduated with a BPA in Dance from Oklahoma City University. Richie has danced in shows on Broadway, London's West End, National and European Tours, Film, Television and for Musical Artists.
While dancing on Broadway Richie was introduced to Pilates to help prevent injury. It wasn't until he took class at Reforming NY and his training through Polestar Pilates and Balanced Body Education that he knew he wanted to be a teacher. Richie has been featured on The Dr Oz Show several times as a Pilates expert and a Fitness Guru. He is a Professor at Pace University, teaching Body Awareness, Core Strengthening and Dance. Richie teaches a high energy, fun class with great technique.
​
Abby McBroom
Abby is a Magna Cum Laude Bachelor of Fine Arts Dance Graduate from Sam Houston State University. She began her dance education in San Antonio, Texas studying classical and contemporary Ballet, Jazz, Tap, Modern, and various other genres.
​She has performed at The Dance Gallery Festival in New York City as well as Mind the Gap at the Match Theatre and The Interchange Theatre in Houston and numerous performances at the ACDA Southern Conference. Abby also performed with Noble Motion Dance Company at the Hobby Center in Houston under the direction of Andrew and Dionne Noble. Additional note worthy performances include Oscillating Universe at SAM Under the direction of Elijah Alhadji Gibson, performed Metronome under Joshua Manculich, and performed with Nicolay Dance Works as Alice in Alice in Wonderland and The Nutcracker as Clara and Snow Queen throughout college. In addition to yearly dance scholarships at SHSU Abby earned the Prestigious Jonathan Charles Dance Scholarship.
While obtaining her degree in dance at SHSU, she discovered a passion for Pilates. Training as an artist for many years, Pilates has helped her move more efficiently and have better balance and coordination not just during dance but in also day-to-day life.
Through these body discoveries she realized that she wanted to share her passion for Pilates with others and went on to receive her Mat and Reformer Pilates training certifications.
Abby is an energetic, outgoing person who wants to help other people live pain free, happy, healthy lives through Pilates and motivate people to reach their goals. Her mission is to spread her love and knowledge for Pilates, fitness, and dance in order to create a fun and inspirational workout environment!
Marianne O'Reilly
Following a successful career in intensive care nursing, and a stint in retail management, Marianne discovered a love of dance and Pilates here in New York.
​
She is passionate about Pilates, which essentially cured her of severe back issues, and is dedicated to sharing its countless benefits with her clients. Pilates allows Marianne to utilize many of the skills she has gained through her diverse background.
​
She brings a focused and lively energy to her classes and looks forward to seeing you there!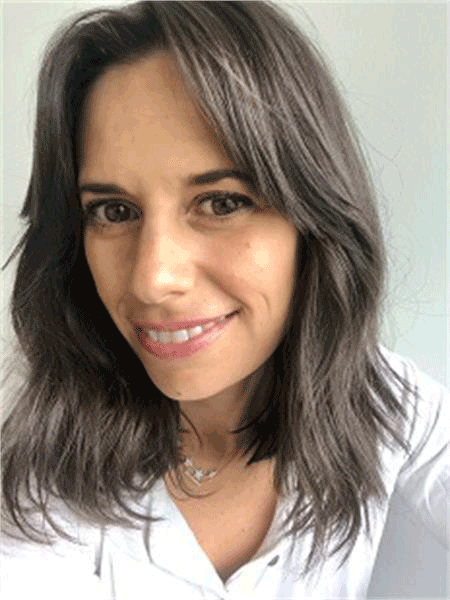 Gillian Sarner
Gillian was born and raised in New York City. She has always been passionate about health and fitness but it wasn't until the birth of her 2nd daughter that she began suffering from lower back pain.
​
She started taking Pilates classes as a form of therapy. For the past 7 years she has been dedicated to her own Pilates practice and recently decided to become certified through Pilates Reforming New York.
Balanced Body Teacher Training Program to inspire others to fall in love with Pilates as much as she has.
Emily Tarrier
​
Emily was first introduced to Pilates while studying at Interlochen Arts Academy. She went on to pursue a degree at SUNY Purchase and received her BFA in Dance in 2015.
She has traveled to Turkey and Israel numerous times to study dance techniques and to gain an international perspective on Pilates.
Upon coming back to the States, she studied under Ann Toran and earned her Pilates certification through Balanced Body in 2019.
Emily strives to give detail-oriented classes to challenge both her beginner and advanced clients.
Selma Trevino
​
Selma Trevino is a highly skilled Pilates and Yoga Instructor, certified by Balanced Body, with more than 15 years of experience in teaching and developing exercise routines to improve physical conditions and lifestyle of her clients. In her lessons she has a mind-body approach, to improve alignment, stability, and mobility. She makes sure to address in her teaching concerns and body limitations of every person. Selma is also a dancer professionally active.
Wan't to become part of the PRNY team?